---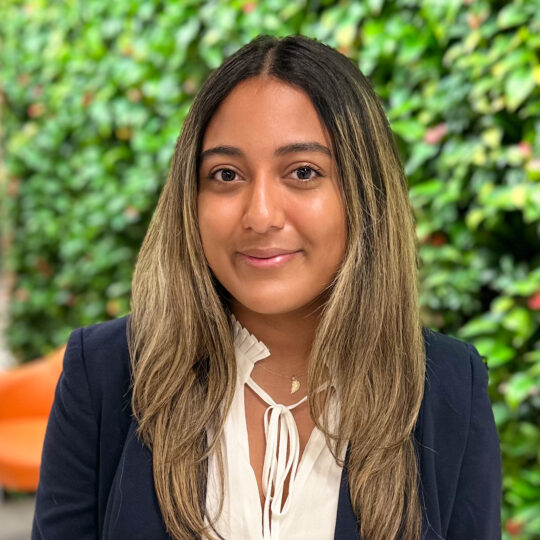 Khadija Butt is a public relations professional with experience in written communications and traditional and digital media.
Khadija grew up in South Florida and Charlotte, North Carolina. She graduated from American University with a double major in Political Science and Spanish Studies with an undergraduate certificate of Spanish and English translation. During her undergraduate career, she held internships at CLS Strategies, where she focused on supporting various corporate and international clients facing litigation or reputational issues, and BluShark Digital, where she assisted in the management of several ad campaigns and created Google Analytics reports. Additionally, she worked as a Research Assistant at the American University Center for Latin American and Latino Studies, researching the asylum process in the United States from countries in the Northern Triangle. In her free time, she enjoys cooking new recipes, drinking iced coffee, and watching movies at the theater.
---
Stay In Touch
Complete the form to stay up-to-date with Rational 360 news.