---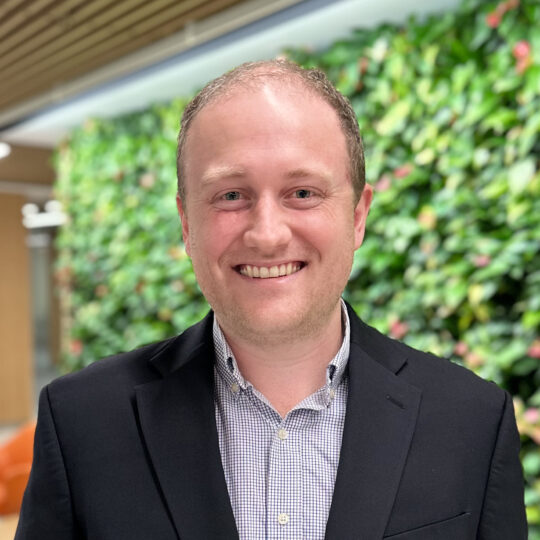 Collin Berglund works at the intersection of communications, marketing and digital strategy for Rational 360, finding new ways for clients to get measurable change-driving results.
Prior to joining Rational 360, he conceived and implemented digital strategies for Fortune 500 companies, government agencies, sports organizations, infrastructure projects, and crisis clients as a senior digital strategist at Burson-Marsteller.
In 2014, Collin worked for then-Treasurer Gina Raimondo as her digital director and press secretary during her winning campaign for governor, where he led the campaign's content strategy, online advertising and award-winning online fundraising program, among other responsibilities. Before the Raimondo campaign, Collin worked as digital director and press secretary at No Labels, a national nonprofit dedicated to bringing Democrats and Republicans together. At No Labels, he managed content, led advertising campaigns and grew their online presence. Prior to entering politics, Collin worked in journalism, writing for Inside Mortgage Finance, a group of trade publications covering the mortgage industry, and the wire organization Capital News Service, where his stories ran in publications including The Detroit Free-Press and The Seattle Times.
Collin is a Rhode Island native and earned his undergraduate degree in journalism and government & politics from the University of Maryland, and an MBA from the Robert H. Smith School of Business at the University of Maryland.
---
Stay In Touch
Complete the form and our team will get in touch with you as soon as possible.