---
The Senate has released its 2024 legislative schedule, announcing the dates that the chamber plans to be in session. As we do every year, Rational 360 has combined this with the previously released 2024 House of Representatives schedule into a unified 2024 Congressional Calendar.
The calendar provides an easy, at-a-glance overview of where Congress will be at any given time. It also includes other helpful information, like federal holidays and key phone numbers for both Congress and The White House. It's the ideal essential resource to print out and pin up at the desk for every professional who works in government relations, public affairs, corporate communications, media, or related industries.
Note that the combined calendar does not label as "in session" the dates designated by the House Majority Leader's office as "committee work days," as members are not required to be in Washington during those periods.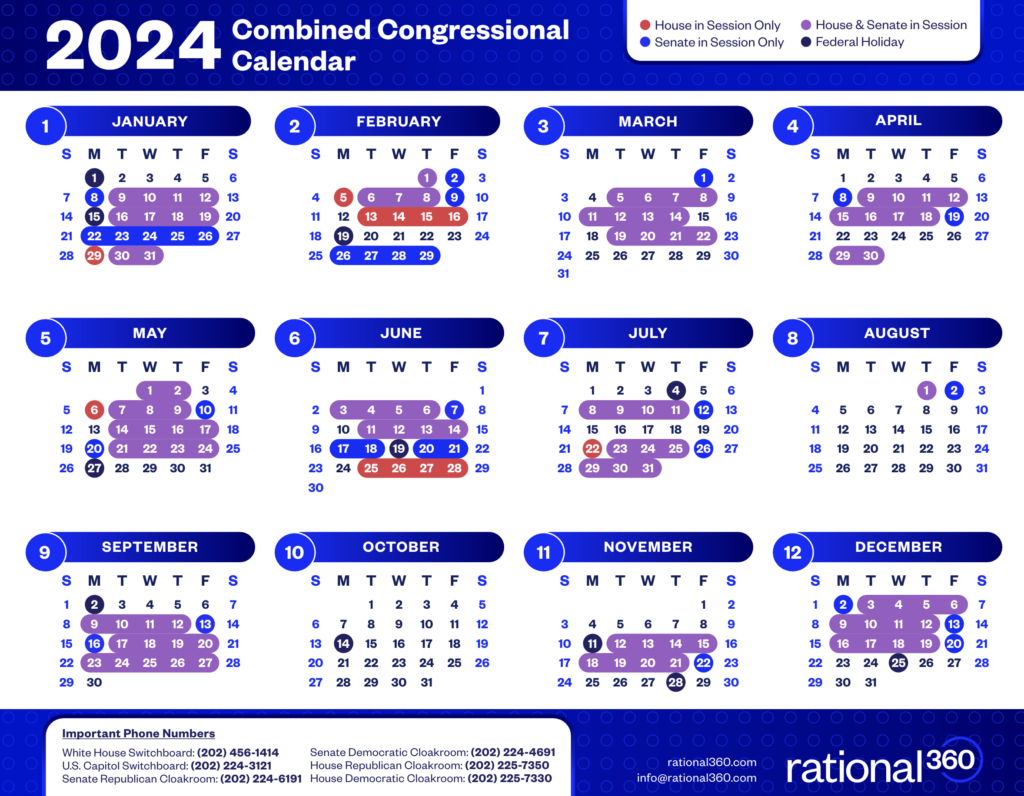 We hope you find the calendar useful as you engage around all things Washington in the year ahead. And don't forget that our team at Rational 360 is always available to support you in advancing your organization's public affairs priorities.
Download the combined 2024 Congressional Calendar at this link.
Sign up below to be the first to know next year when the calendar drops:
---
Stay In Touch
Complete the form to stay up-to-date with Rational 360 news.