---
Tensions between Congressional Democrats and Republicans rose as immigration dominated conversations throughout January. With ongoing debates about DACA recipients and America's immigration policy, Washington influencers were more likely to talk about immigration than any other trending topic in January including the State of the Union and the government shutdown.
Want to receive the DC Influencer Index directly to your inbox? Subscribe HERE.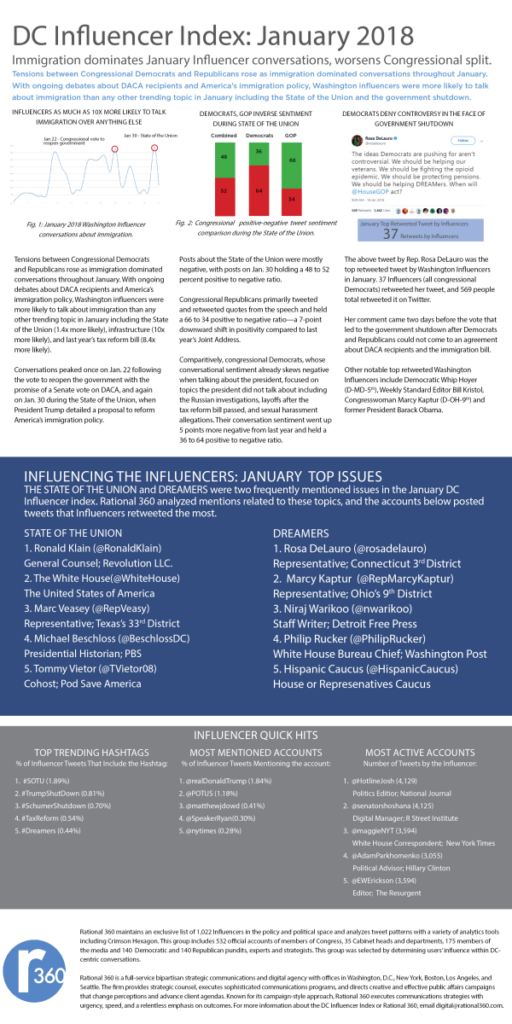 ---
Stay In Touch
Complete the form and our team will get in touch with you as soon as possible.